25 parents share the joys and challenges of educating their kids
Are you homeschooling a differently wired child? Learn why families dealing with a wide variety of issues not only love homeschooling, but find it to be the best thing they could have chosen to do.
Do you have a child who thinks and reacts outside the box? Wondering how other homeschoolers manage with a variety of challenges, from ADHD, ASD, or dyslexia, to gifted and talented asynchronous learners? Feeling alone in wanting to home educate kids who have anxiety, sensory processing disorder, or OCD?
Why I Love Homeschooling Neurodiverse Kids is a collection of reflective stories that explore why families love homeschooling one, two, or more children who are not your typical kids. There are plenty of joys along with the challenges. Whether you're a brand-new homeschooler or are already on the journey, this book is for you. With insights into how these parents foster creativity, love of learning, and family closeness, you can create an engaging environment for any child.
Kathy Oaks and Brynn Steimle, authors of Why I Love Homeschooling, bring you another stellar collection of essays from real families dealing with real issues to inspire and guide you.
In Why I Love Homeschooling Neurodiverse Kids, you'll discover:
Reassuring stories from twenty-five families to give you confidence
Various perspectives and refreshingly honest accounts to help you feel empowered
A wide diversity of voices that demonstrate how anyone can homeschool
Ways studying at home can promote adaptability, support, and positive experiences for your children
How different abilities, disabilities, personalities, and quirks can all be supported.
In addition to Kathy Oaks and Brynn Steimle, chapters of this book were authored by the following:
Kim Andrysczyk

Susan Blackwell

Shannon Bonafede

Heather Boorman

Laura Cheek

Carissa Cox

Bob Craghead

Aza Donnelly
Meg Grooms

Gina Grothoff

Heather Harris-Bergevin

Sharon Hensley

Colleen Kessler

Regina Merchant

Judi Munday

Mary Paul
Kelsi Romero

Nic Rosenau

Angel Selden

Penelope Trunk

Sara Wang

Shawna Wingert

Becky Wynne
Why I Love Homeschooling Neurodiverse Kids is a must-have book that will help you feel supported in transforming your home into one where education is flexible, fun, and above all, accommodating of your child's needs. You are not alone, and the parents in this book will encourage and inspire you.
Buy "Why I Love Homeschooling Neurodiverse Kids" to find your tribe.
Meet the authors behind the "Why I Love Homeschooling" series
Kathy is an author, educator, and photographer who is passionate about travel and learning. She and her husband Tom live in the Midwest and homeschool their three boys. Kathy is dedicated to helping parents and kids who want to take a non-traditional approach to education. She has a degree in Psychology from Rice University, teaches photography and public speaking to homeschool students, and is currently the Communications Director and the Member Liaison at Planet Homeschool, a secular learning co-op. This is her fifth book on homeschooling, and she is also a contributing author in the "Habits of Success" anthology.
Brynn and her husband Josh have three children, ages eleven, thirteen, and fifteen. They've been home educating their children since 2014 (although the oldest, adopted from China in 2019 at the age of thirteen, has chosen to attend school). This is Brynn's second book in the Why I Love Homeschooling series. She's a children's book author, former organizer of the Hong Kong Homeschool Meetup Group, and has taught university Family Science classes. She has a master's degree in Marriage, Family, and Human Development from Brigham Young University and currently resides in Massachusetts.
A sneak preview of some of the wisdom our contributing authors have shared
Colleen Kessler, author of Raising Resilient Sons and The Anxiety Toolkit
"Nobody loves my kids like I do, and so I'm already the perfect parent and teacher for them no matter what special needs they face. And, just as I expect my kids to be, I'm a lifelong learner so I can find the answer to whatever questions or concerns come up."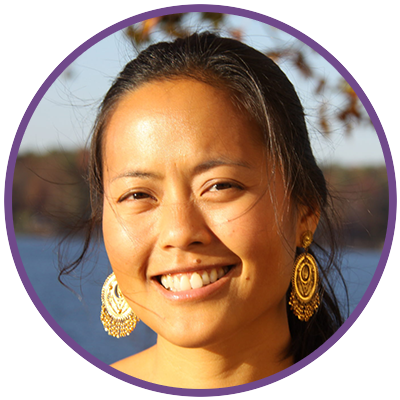 Carissa Cox, founder of School of the Minds
"Not finding a community that we were happy with, I founded a free homeschool co-op dedicated specifically to gifted, accelerated, and independent learners. This opened a whole new world of resources for not only our homeschool family, but also for others."
Laura Cheek, children's librarian and homeschool parent
"I have tried many philosophies and methods of homeschooling, but a respect for the child as an individual person has undergirded my work."
Kim Andrysczyk, HomeschoolingSC.org, The South Carolina Homeschooling Connection
"Homeschooling allowed us to personalize and individualize the learning. She was able to focus on her strengths and pursue her interests in gymnastics. We could set the pace and schedule so she could learn to overcome her challenges."